COSTA BLOG
COSTAVIDAN INSIDE SCOOP.
Posted 10/3/2017
Deliciously Fun Costume Ideas for Foodies
October 31st will be creeping up before you know it, and that means it's time to start brewing up some fantastic costumes! At Costa Vida we're all about great food, so we've put together some of our favorite food-inspired costumes to get you inspired. Enjoy!
Avocado


Avocados don't just make fantastic guac, they're a clever costume for moms-to-be! All you need is a large piece of cardboard, some green paint, an X-acto knife, and a brown shirt to become the most delicious addition to the Halloween party. No baby on the way? Just add some padding!
Baby Burrito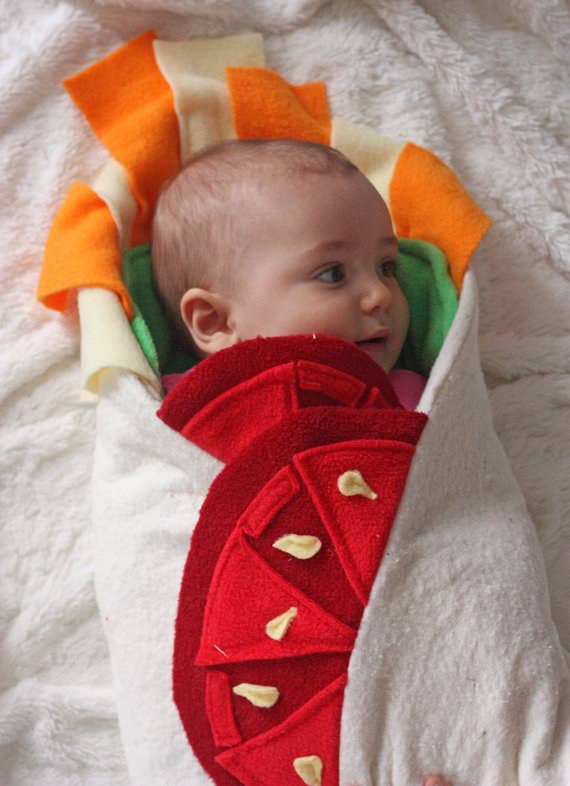 You know how much we love burritos, so we confess—we're pretty partial to this adorable costume idea for babies. You can keep it simple with a beige blanket, or go all out with felt toppings. Check out these pics for inspiration.
Hot Dogs


This costume is as easier to cook up than, well, a hot dog! A beige ensemble—pants, shorts, or a dress will work—acts as the "bun" to easy DIY condiments. For a fun twist add some green headphones and you've become Snapchat's dancing hotdog! Going with friends? Bring along ketchup and mustard and you have the perfect group costume!
Pineapple


Add a touch of the tropics to your Halloween bash with this pineapple costume. Start with a yellow dress or matching top and pants then top it off with some green paper and voila! You have a costume that's as cute as it is easy.
Spaghetti and meatballs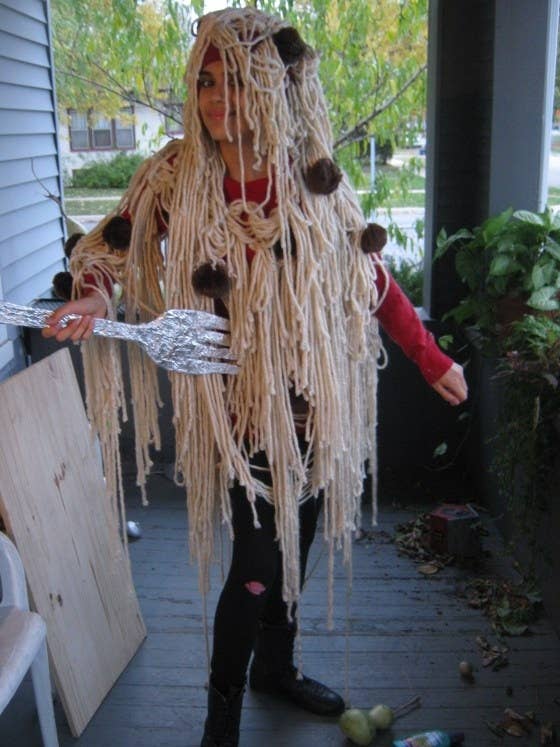 Who knew making spaghetti and meatballs could be so easy? Get started with a quick trip to the craft store for plenty of beige yarn and big brown pompoms. Throw on a red shirt for the "sauce" and add a giant fork (cardboard and aluminum foil) and you'll be the most mouthwatering person at the party.
Gumball Machine


Be the treat to everyone's trick as a funky gumball machine! Get the basic instructions here, but feel free to swap out the dress for shorts or pants. Make your costume extra memorable by bringing along gumballs as colorful as you to hand out!
Chef


Grab a white apron and whip up this paper chef hat to show that you're the king or queen of the kitchen. Handy with a sewing machine? Use this free pattern to make an authentic version. Take your costume up a notch by spritzing on some fake blood and carrying a plastic cleaver—it is Halloween after all!
What food-inspired costumes have you wishing Halloween would hurry up? Tell us in the comments!
---