COSTA BLOG
COSTAVIDAN INSIDE SCOOP.
Posted 9/6/2016
5 School Supplies to Feed Your Burrito Loving Soul
It's that time of year where we say goodbye to the long, leisurely days of summer and start looking forward to the new school year. For many Costavidans, fall can be a busy time of year. Balancing school schedules, extracurricular activities, and work means less free time spent enjoying a late lunch with friends. Does that mean you must allow your love of burritos to fade with the final sunset of summer only to resurface when the spring semester ends? We don't think so! Keep your burrito fan game strong all year long with these back to school finds inspired by your favorite Mexican food.
Burrito Pencil Pouch – you trust a tortilla to keep your mouthwatering sweet pork safe, so why not your pencils and flash drives?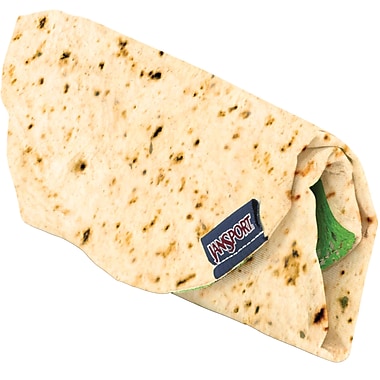 Chili Pepper Flash Drive – That's spicy, secure storage for your homework.
Taco Cord Organizer – Organize your cords and chargers in a taco shell.
Cheese Erasers – Arguably the best part of the burrito – now a helpful pencil accessory.
Nacho Laptop Sleeve – Nothing better than layers of chips and melted cheese to keep your laptop safe.
Have you found more Mexican food themed school supplies? Comment below to tell us where to find them!
---